IdeaLAB
The project helps to realize any of your ideas in the field of visualization
How it works?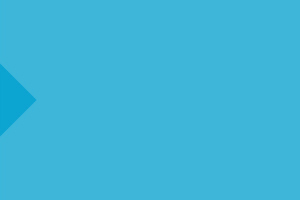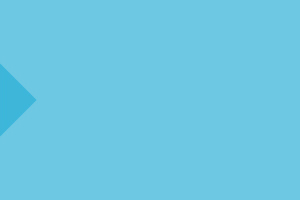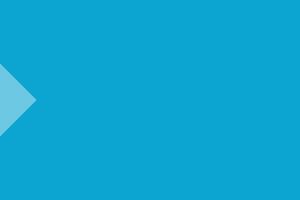 IdeaLAB AS A STORY
"Today, companies are looking for new ways to interact with the customer. For EKTA, the priority is to create solutions that go beyond the possible. EKTA knowledge and experience in the field of LED technology, as well as customer requirements during the development phase, will allow us to create a truly original product".

EKTA sales director
COMPLETED PROJECTS
The boundless potential of LED products allows us to bring to life the most stunning ideas for almost any application. For more than 20 years in the world of AV we have successfully delivered hundreds of installation projects for a wide variety of sectors including television studios, sports and events, leisure and entertainment, corporate, traffic and transportation.
GALLERY OF NEW IDEAS
Our gallery of innovative solutions will encourage you to step away from traditional display solutions. Inspiring and eye-catching, bright and visually spectacular, it is meant to demonstrate the full potential of LED products. Our creative ideas really break the mould of the conventional – have a look at what we're capable of!
CUSTOMER IDEAS
As a focal point for innovation and inspiration IdeaLAB provides space for creation and fulfilment. We invite you to 'dare to dream' - forget about stereotypes and unleash your wildest ideas. We're here to help you to achieve the impossible and to realize the unrealizable. Roll up your sleeves, step into the IdeaLab where you'll find our online constructor and configurator, and try out your ideas for yourself!
THE IDEALAB CONCEPT
IdeaLAB is a new exciting project from EKTA. Just as a tree starts life as a seedling, so we have been laying the foundation for IdeaLAB for a number of years, through our involvement in major AV events.
It heralds the beginning of a unified approach that enables us to search for innovative and dynamic ways to implement what the customer wants by blending different components, systems and techniques accordingly. This fusion is where we are moving towards in the display world, to create better customer engagement.
Following our own eclectic approach, IdeaLAB aims to bring in elements from different fields, for example LED and architecture or LED and interior design, creating a symbiosis between art and cutting edge technologies. In the same way that travelling creates enrichment and inspiration through meeting new people and experiencing different cultures, we aim to create new experiences and extend our knowledge through IdeaLAB.
At our disposal there is a broad range of innovative LED products to enable EKTA to develop original and pioneering solutions, in line with our company mission to be 'ahead of the future'.
Equally, we needed a powerful technical basis from which to start IdeaLAB. At the forefront of this is EKTA's multi-purpose control unit ERMAC, which is one of the best displays control systems in the world. This system is like the roots of our tree, enabling the branches of IdeaLAB to grow.
LED technologies offer us exciting limitless possibilities. IdeaLAB is created to make these possibilities real, so we are only limited by our imagination.
Learn more about IdeaLAB
IdeaLAB - EKTA project aimed at the realization of any idea in the field of visualization. It is a laboratory of innovation and "know-how", in which experts of the company find ways to implement complex projects. EKTA undertakes what others consider impossible. Cooperation with us enables you to get more than you thought, and different from others.
IdeaLAB - is a creative approach to work. We are looking for innovative and dynamic ways of customer ideas realization, by mixing the various components, systems, and methods. For the best result, EKTA team uses elements from various fields. We can say that IdeaLAB - is a kind of hi-tech creativity symbiosis of high technology and art, architecture and design, where there are no restrictions, except for the imagination.
Years of engineering research and development experience in the AV technologies allow EKTA professionals to solve daunting tasks. There is a wide range of innovative solutions and innovative products in our arsenal. One of them - a multipurpose control system ERMAC. Video processor ensures the customer complete real-time control over image parameters. ERMAC – a breakthrough in the field of LED-technology management. The uniqueness of ERMAC lies in the fact that it allows you to manage simultaneously a complex of 32 screens of different models and configurations, that increase manyfold the capabilities of other devices on the market. Numerous advantages and distinctive features of ERMAC help to make your ideas real.
ERMAC Family consists of 3 products: ERMAC, ERMAC Plus, ERMAC Ultra. In combination with EKTA LED displays, each of the represented control systems allows you to create custom designs.
Implemented ideas within IdeaLAB
An LED video wall by itself is just a black square. In the capable hands, LED displays become not just a means of reflection but an art object. The EKTA team is behind the creation of many unique installations. WOW, the result provides by the use of creative content, unusual forms, moving elements, daring design solutions, and broad functionality.
Flat LED displays
Presentation of the BMW 2013, Music Fair 2013, Digital signage UA 2013 conference
Original content
3D-TV (entered in the Guinness Book of Records), the exhibition REX 2011, SEC "Ocean Plaza"
Unusual shape of constructions
International exhibitions: Heavent 2012, ISE 2011, ISE 2013 Heavent 2011, ISE 2010, ISE 2014, ISE 2012, SIA 2013, ISE (Holland Entrance) 2013, Prolight & Sound 2013 REX 2011)
Moving element
ISE 2012, Ukrainian Hospitality Awards 2013
Scene design
Concerts: 20 years of Ukraine's independence in 2011, YUNA 2013, Ani Lorak, the X-factor Ukraine show, Michael Poplavskiy
Multifunction Installation
SEC "Ocean Plaza", cube at Kiev Palace of Sports, the clock on the House of Trade Unions