Full control over an image
Say 'No' to compromises. With any of ERMAC line systems, you get complete control over image parameters in a real-time. The universal architecture of the product allows you to broadcast on the video surface a high-quality image regardless of the model and configuration of screens.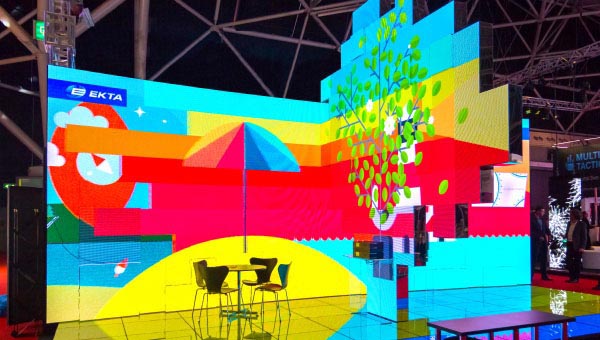 Creative freedom
Your ideas are no longer limited by technical capabilities. EKTA LED module design allows you to create complex architectural video installations. Get the picture quality that does not depend on the time of a day, weather and lighting.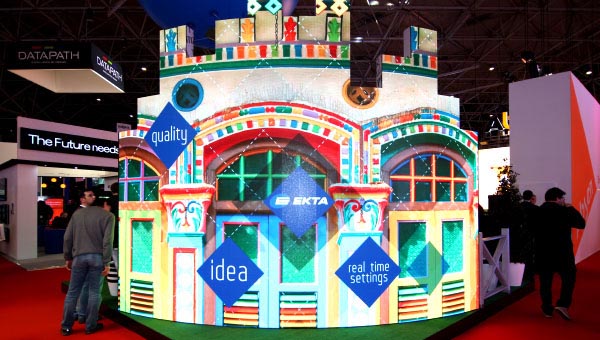 Total immersion
EKTA LED Floor with interactive function makes a viewer a part of the event. Display a variety of visual effects on the video surface, which vary depending on the movement of objects on it.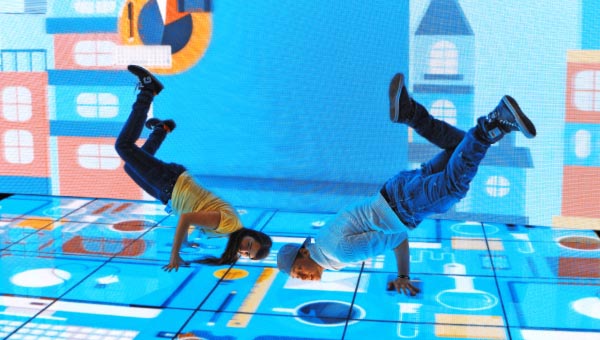 Read more...
The company was founded in 1992 and is headquartered in Ukraine, Kyiv. As a global leader in state-of-the-art LED display and lighting solutions – EKTA Co., Ltd develops, manufactures and provides equipment for a variety of markets including DOOH media, TV and broadcasting studios, shopping and entertainment, corporate and finance sectors, sports, and transportation.
EKTA's R&D and manufacturing facilities are located in Europe. The company has excellent execution capabilities and peak customization capacities to perform LED solutions in the best way possible, ensuring steadfast service and support. EKTA has accumulated tremendous experience in the implementation of fixed LED installations and application of EKTA hi-end equipment in multiple rental projects allowing EKTA to suit any customer preferences.
The main advantage of EKTA products is unrivaled reliability. The company's quality control system works under the principle of Total Quality Management, providing fault-free equipment operation throughout the entire lifetime due to the high IP protection level, robust, reliable module frame, and unique pre-sale testing system.
Another essential feature of EKTA product range is technological superiority. Due to the company's know-hows – Uniformity² calibration and screen alignment as well as to the intelligent cluster architecture, EKTA's LED displays ensure brilliant picture at any brightness level.
Being one of the best-known national ledsolution creators, EKTA has a far-reaching product range and specializes in premium-class LED displays, variable message signs and LED lighting production.
EKTA makes a video wall of any size and shape as a fixed installation or mobile, indoor or outdoor helping to make any creative ideas real. The professional team provides well suited LED solution, taking into account customers' current needs, overall requirements and performance priorities.
EKTA successfully creates LED lighting solutions, replacing out-of-date gas-discharge lamps with the energy-efficient LED analogs. Custom design approach and all-important project planning, deliver excellent quality of illumination, saving customers significant power consumption costs.
ЕКТА ultra-bright, high-contrast variable message signs can be used for multiple applications: lane closure, highways, roads, parking zones – to ensure the safety of drivers and passengers.
To get the detailed information about the full list of services, visit our website section products or call our experts to answer any questions you have.