LED-DMS Variable Message Boards
Clear traffic information messages that are easy to read are vital for drivers on fast busy roads. EKTA LED-DMS Variable Message Boards all-purpose display boards are the ideal solution for complex road interchanges where messages such as real-time warnings, weather and road diversions need to be frequently updated depending on the time of the day, weather, and road situation.
Our LED-DMS Variable Message Boards can display almost any text and/or graphic information; using the latest EKTA technology and components from the world's top manufacturers our boards are designed for 24/7 fault-free operation. Specially designed lightweight module frames ensure strength and rigidity for the entire board structure, reducing maintenance requirements. Plastic components of the LED-DMS module have UV protection that considerably improves their durability. This UV protection also prevents the display surface from overheating in strong sunlight, thus protecting against message contrast degradation.
Read more...
LED variable message board is a cross-functional solution for highways, arterials, motor roads, and freeways to manage and direct traffic properly, to prevent and reduce congestions, to broadcast prohibitive information, to warn of extreme road situations, posing a threat – vehicle crashes, traffic accidents, to notify of unfavorable sharp weather changes. A distinctive benefit, which digital VMS signs have over the other traffic display devices, is that LED signboard can broadcast scrolling messages, changeable in the 24-hour period on a real-time basis. Rapid data update can be performed in relation to the road traffic accidents, change of travel speed limits or road works in progress. Thus, EKTA's VMS have many applications – on the city streets and highways, near the railway stations and airports, at the gas service stations and parking facilities etc.
The excellent legibility of the LED sign board is guaranteed by a stunning color quality, an outstanding level of brightness and contrast, appropriate standardized viewing angles. Besides, EKTA's electronic signboards have ambient light sensors, which are responsible for proper brightness adjustment – luminous power increasing or dimming in keeping with natural outdoor illumination. Thanks to EKTA's LED technologies, it's possible to illuminate the given road segment, providing superior visibility in all conditions.
EKTA's traffic sign boards are effectively protected from any mechanical damages, hard collisions, continuous vibration loads on the road and are not susceptible to bad weather conditions. Smart cabinet design with aluminum structure, all-out compound covering and seal-proof connectors ensure more than 10 years of faultless production time around the clock. Embedded monitoring and built-in protective system provide that the sign board is running properly or in the case of any component's fall out, they alert the system of error, making it possible to eliminate it in a flash. Our displays comply in all respects with the requirements of the European Standard for Variable Message Traffic Signs EN 12966:2014. Supreme-quality materials and reliable engineering design provide excellent durability, lower total cost of ownership, and a high return on investment.
To date, EKTA offers a number of long-run, ultra-bright, highly legible, energy-efficient LED variable message signs and boards for sale to fit the needs of its customers around the globe.
To get the detailed information about the full list of services, call our experts to answer any questions you have.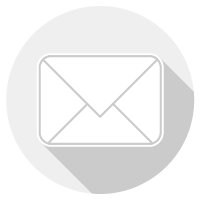 LEAVE REQUEST